Perrydise Cottage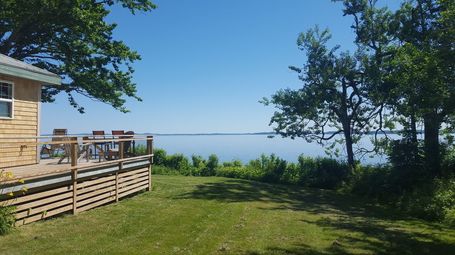 Perry, Maine
Perrydise Cottage is situated in a beautiful oceanfront secluded area in Perry, Maine. This home is loved by all who enter and see the care taken to maximize the views of the ocean and the beauty of nature all around the property. Walk along the shoreline, get your feet wet in the ocean! Views of St. Andrews, New Brunswick are across the bay! Stunning from every angle! Easy to get too, hard to forget! You will want to reschedule your family vacation every year here! There are 3 bedrooms and 1 bathroom.
Bedrooms:
3 bedrooms: 2 with queen size beds; 1 with 2 twin sized beds & full sized sleeper sofa in the living room
Bathrooms:
1 full with tub/shower combination
Rates & Amenities
Check Availability
---
The Oceanfront Cottage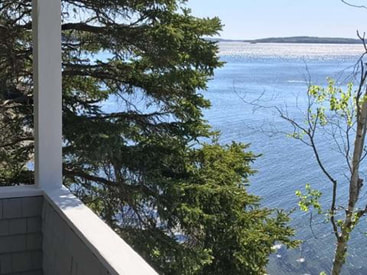 Pembroke, Maine - Secluded oceanfront cottage on Cobscook Bay with spectacular views on ten wooded acres. Large skipping stone beach; ideal for kayaking; abundant animal wildlife; huge Bay of Fundy influenced tides; great stone fireplace and a large kitchen with wood stove.
Bedrooms:
1 Loft with 3 double beds; 2 bedrooms on 1st floor w/ double beds
Bathroom:
1 Full bath on 1st floor
Rates & Amenities
Check Availability
---
Saint Andrews' Lookout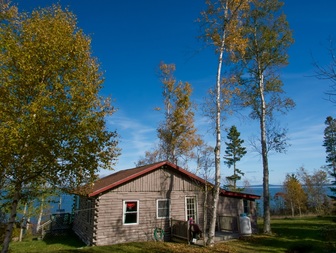 This remote cabin in Perry, Maine has views you have to see to believe! The home is sitting on the end of a large amount of private acreage with so much private shore front you may not ever see it all! You can watch all the ocean activities to & from St. Andrews, N.B. from the living room or the front porch! This home has 2 bedrooms, 1 bath. Sweeping views of New Brunswick's charming city, Saint Andrews and more gorgeous white birch trees all around than you can count. This is truly an oceanfront cabin to experience!
Bedrooms:
2
Bathrooms:
1 (shower only)
Rates & Amenities
Check Availability
---
Clark's Cove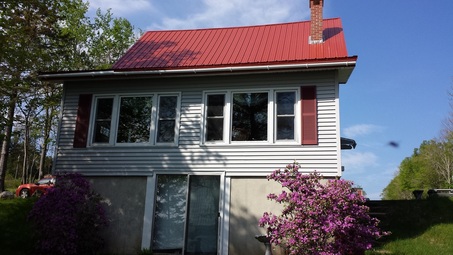 Robbinston, Maine. This cozy home sitting on a hill overlooking Brook's Cove in Robbinston, Maine has the charm you have been looking for in a vacation rental. It has three bedrooms tucked away upstairs and a large main living area with large windows facing the water and beach! Sit in the yard on the patio or cook up a meal on the brick grill in the backyard while the kids play on the beach! Stairs to the beach make it a safe trip high or low tide!
3 bedrooms:
1 Queen, 1 Full & 2 Twin sized beds
1 bath
: Main level full bathroom
Rates & Amenities
Check Availability
---
Water's Edge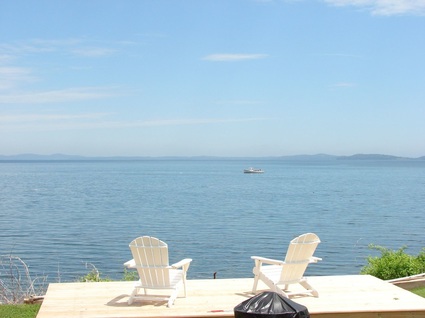 Perry, Maine. Water's Edge has 3 bedrooms & 2 full bathrooms. One of the bedrooms and one of the bathrooms is on the first floor for easy access. This restored home sits a few steps away from the stairs to a large and private beach. There is a landing at the top of the stairway for sipping cocktails and watching the tides. The fire pit behind your seating area will take any chill out of the air in the evening and also provide a nice place for smores! Of course you can always sit on the large deck to be closer to the house. The large windows provide gorgeous sunrises & sunsets every day of your vacation. Every detail has been carefully thought out with the guests' comfort in mind while restoring this home.
3 Bedrooms:
1 Queen, 2 Twins, 1 bunk bed
​(bunk bed has a twin & double)
2 Full Bathrooms
: one on each floor
Rates & Amenities
Check Availability
---
Camp Meet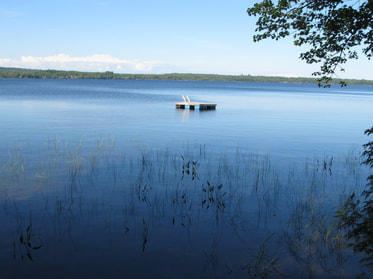 Robbinston, Maine. This 2 bdrm 1 bath camp on Boyden's Lake. This rustic, beautiful Maine Camp has a screened in back porch for evenings, bug free to watch some of the most beautiful sunsets you may ever see! The loft up stairs is perfect for memories to be made by kids falling asleep listening to the loons on lake. Boyden's Lake is perfect for swimming, Camp Meet is close enough to run to the store for supplies for your cookouts!
Bedrooms
:2; 1 is a private room, one is a loft bedroom with 3 beds.
Bathrooms:
1
Rates & Amenities
Check Availability
---
Captain's Quarters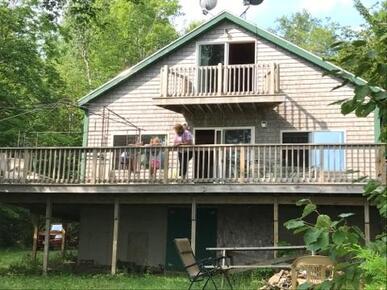 Perry, Maine. Lakefront piece of heaven! Huge wrap around deck on the first floor and a martini deck off the second floor loft bedroom. With a private bedroom downstairs and a loft bedroom with 3 beds upstairs this is perfect for the family vacation! You can spend days swimming in the warm water of Boyden's Lake or venture into Eastport for a whale watch or local dining. Lots of modern amenities like DISH & Wi-Fi, too! Wake up to loons calling to you across the lake!
Bedrooms: 2
Bathrooms: 1

Rates & Amenities
Check Availability
---
Barnett House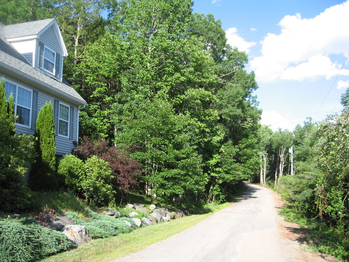 ​Dennysville, Maine This newly constructed home is so comfortable and cozy you may not want to leave! It is hidden away in a private area of Down East Maine. Don't let that fool you though, it is in the middle of all the active communities but far enough away for privacy. There is so much going on around here or you can just take a walk down the private road and enjoy the scenery around the neighborhood which consists mostly of trees and flowers. Come with your passports and venture to Campobello Island, N.B. Canada for dinner or a great round of golf!

Bedrooms: 2
Bathrooms: 2

Rates & Amenities
Check Availability
---
Watercress Cottage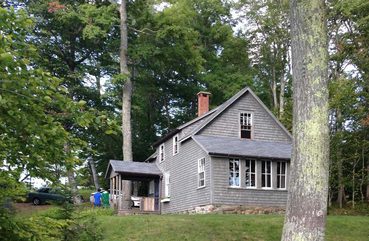 Watercress Cottage is tucked into the trees, looks out across Boyden's lake and is close to the water's edge. An abundance of watercress grows in a nearby natural spring. Watercress Cottage has two floors, with a wood stove, a glass porch with screens and an outdoor hammock. There is an outside deck, a dock and a boat house with another deck and chairs right next to the lake.
Click Here for more information
---
Wildflower Cottage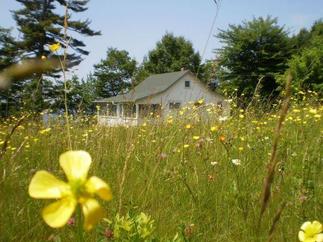 Wildflower Cottage has two incredible views: one looks out across the lake under a tall pine tree, a favorite of bald eagles and the other looks back at the farm across fields of wildflowers. Wildflower Cottage has a large fieldstone fireplace, a loft with twin beds, a large wrap-around porch with screens, an outdoor deck and a hammock. There is an additional deck, a dock and a boat house with chairs, a wood stove and windows right on the lake.
Click here for more information
---